What jobs could I have?
Beat reporter
News editor
On-air reporter
Opinion writer
Science journalist
Investigative reporter
Which track(s) should I follow?
Which second area of study should I consider?
Political Science
Global Health Studies
Sustainability Certificate
Anything else you'd like to report on (Social Justice, Gender, Women's, Sexuality Studies, American Studies, African American Studies, Human Rights Certificate, International Relations, International Studies, Ethics and Public Policy, Public Health Certificate)
What else can I get involved in?
The Daily Iowan and DITV
KRUI
National Association of Black Journalists
Online News Association
Internships at local news organizations like The Cedar Rapids Gazette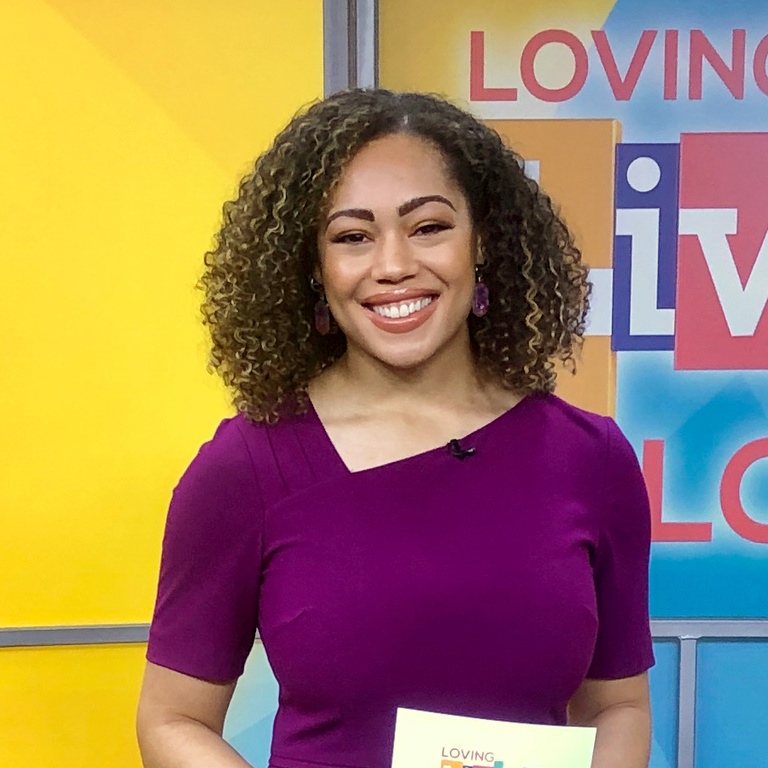 Lifestyle Talk Show Host, Loving Living Local, WHBF-TV
Quad Cities (IL, IA)
Second Area of Study:
Critical Cultural Competence Certificate
"The job of a local television host is to inform the community while helping the audience learn more about the place they call home. Whether it's promoting an upcoming event or highlighting the services that a small business or nonprofit organization brings to the area, it's always a good time hosting Living Local. I get to connect with community leaders and advocates alike while having fun on screen. Each day is different, and you never know what segment will reach someone at home. It's an uplifting job and one that helps spread positivity to those who tune in. I enjoy meeting new people every day and challenging myself to try something new more times than not."