Associate Professor Melissa Tully is co-principal investigator of a research team that has recently published a report regarding media literacy in the U.S. The report titled "Equity and Impact in Media Literacy Practice: Mapping the Field in the United States," consists of findings from a year-long research effort. The research team also published "Field Guide for Equitable Media Literacy Practice," based on the findings in the report.
Professor Tully presented the report on October 28th, 2021 as part of Media Literacy Week in the U.S. along with the research team, including SJMC Graduate Student Patrick Johnson.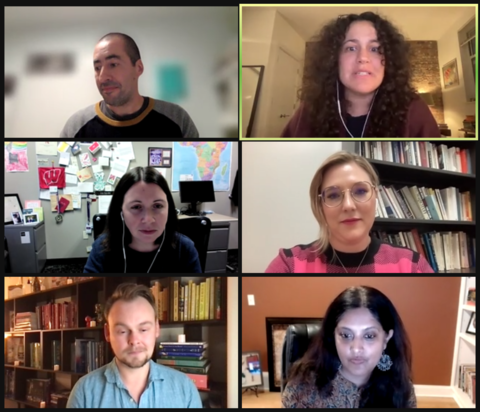 The research addressed three core questions: How is impact defined in media literacy research? What are the main practices and processes that lead to impactful media literacy practices? What are the challenges and opportunities for incorporating equity into impactful media literacy practices?
"I'm most proud of the collaboration and research that we produced during the pandemic as a fully remote team," said Tully. "We were able to complete a major multi-methods project that sheds light on issues of impact and equity all from our homes and local offices."
Professor Tully said she looks forward to sharing the field guide with educators and practitioners and is excited to receive feedback to develop the project further. 
To read the full press release from the National Association for Media Literacy and Education, click here. 
To view a recording of the webinar presentation, click here.