Tuesday, October 12, 2021
Students enrolled in the Event Management Certificate's Sustainable Events course took a field trip to visit the Iowa City Landfill in early September. The class met with Iowa City's Recycling Coordinator, Jane Wilch, who showed the students the landfill and taught them valuable lessons about sustainability. 
While on the trip, students learned about the differences between landfills and dumps. Landfills are well thought out, engineered holes where trash is burned and have many different layers: gravel, collection pipes, drainage, garbage, and dirt. Each year, the landfill takes in about 135,000 tons of trash. Students also learned that yard waste, cardboard, computers, TVs, tires, appliances, oil, and batteries do not belong in the landfill.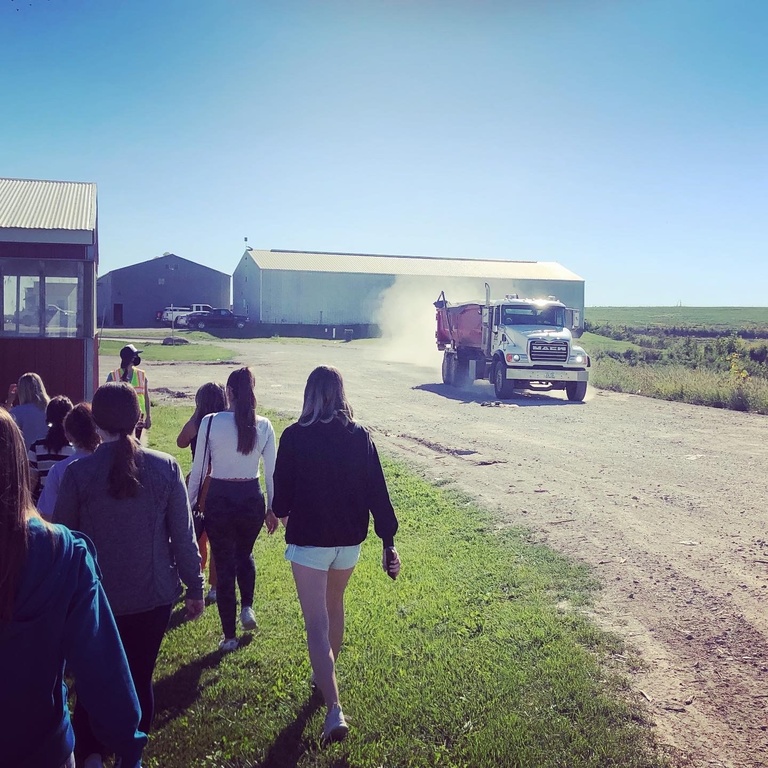 Student Marisa Casas told us, "Regarding event management, I could apply this new knowledge to how I can measure waste. Specifically, the Iowa City landfill has a system in place where you can weigh the waste you bring in. This is great way for event planning companies to differentiate themselves by comparing their minimalized waste to other companies. I also will now be considering looking into sorting my waste into compostables, recyclables, glass, hazardous materials, and landfill."
These students gained a deeper understanding and appreciation for landfills and learned that there's nothing trashy about making events more sustainable. Sustainability is crucial in event management and in our daily lives. Learning how to be sustainable with our resources is a big step in the right direction towards making the world a healthier place, one day at a time.
To learn more about the Event Management Certificate, visit this link or send an email to sjmc-evnt@uiowa.edu. 
Article written by Kelly Hichew