Wednesday, September 22, 2021
On Sept. 17, SJMC hosted a "New Majors" event to welcome the new crop of freshman and transfer students.
The event was set up in the rotunda just inside the doors of the Adler Journalism Building. Starting at 11:00 a.m. and lasting until 2:00 p.m., students were able to come and chat with various literary organizations on campus to learn more about getting involved. Students were also given the chance to speak with this year's Peer Mentors - Colin Yi, Kelsey Harrell, and Josie Taylor - as well as Academic Advisor Anna Newnum and Internship and Placement Coordinator Paul Jensen. 
Students were asked to sign the Ethics Pledge, a recent tradition that was started during the 2019-2020 school year. This ethics pledge is something that all students abide by and work to honor through their time here at SJMC and beyond as working professionals.
And of course, what's an event without a swag bag? Students were given a bag full of snacks, a t-shirt, and various other journalism-themed items.
Organizations in Attendance
Nonprofit Leadership and Philanthropy Certificate: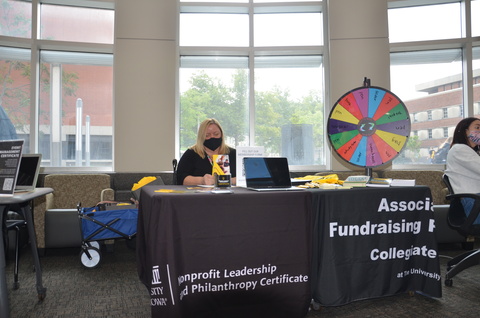 Nonprofit organizations play vital roles in our communities and contribute to our quality of life. These organizations have unique management, funding, and finance issues that require specialized training. The Certificate in Nonprofit Leadership and Philanthropy meets the needs of students who have a desire to prepare for a career in a nonprofit role or to impact the nonprofit sector through volunteering on a board, committee, or project.
The certificate provides students with the knowledge, skills, and mindset to participate effectively in the growing world of nonprofits. It gives students the tools to do good in the world, choosing a career in the nonprofit sector or by making a difference through volunteerism.
For more information: https://journalism.uiowa.edu/undergraduate/certificate-nonprofit-leadership-philanthropy
Event Management Certificate: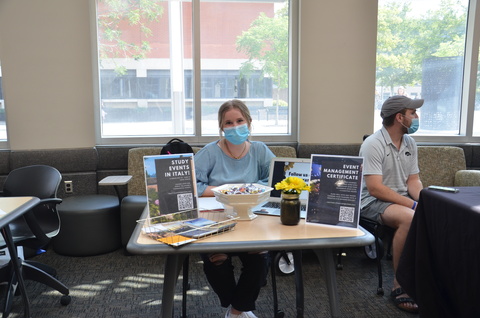 Nearly every type of organization has a need to create and manage events, from corporations to political organizations, nonprofits to sports teams. 
The event management certificate is designed to serve the career goals of students who want to learn about and enter the profession. The program combines experiential learning with academic course work to give students the practical skills and knowledge to succeed in this growing industry.
For more information: https://journalism.uiowa.edu/undergraduate/certificate-event-management
UI NABJ Unity Chapter: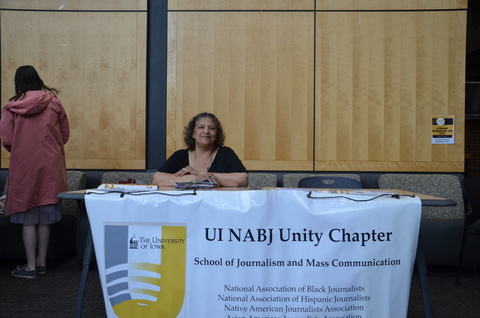 The National Association of Black Journalists (NABJ) is a 501(c)3 nonprofit organization that provides innovative, quality programs and services to its members. The organization advocates on behalf of Black journalists and media professionals in the U.S. and worldwide. NABJ's membership is more than 4,000 strong nationally and includes emerging journalists, professional journalists, student journalists, journalism educators and media professionals of all kinds.
For more information: email venise-berry@uiowa.edu 
The Daily Iowan: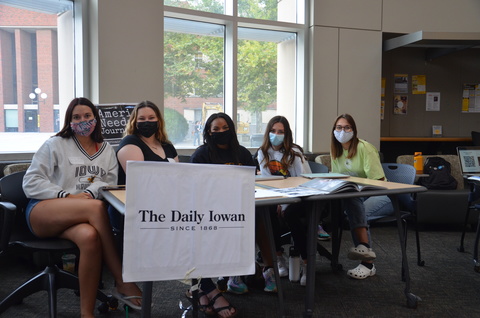 The DI is the independent student newspaper serving the Iowa City and the University of Iowa community. The DI produces a print newspaper twice a week and publishes stories online daily. 
The Daily Iowan TV also has a live newscast on Mondays and Thursdays via YouTube. Students have the opportunity to work with the same equipment and technology used in the professional broadcast industry.
For more information: https://dailyiowan.com/
Apply for a job: https://dailyiowan.com/jobs/ 
Fools Magazine: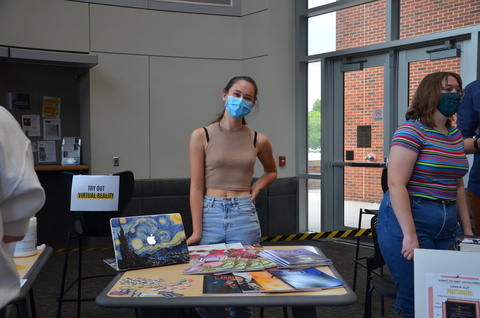 Fools is a submission-based, student-run magazine that collaborates with writers, artists, photographers, and other creatives at the University of Iowa. We produce two print volumes of Fools every year and one online 'zine during the summer titled Foolish! Fools is incredibly unique in the fact that our Editors work closely with authors and artists during our peer conferencing program to review work and collaborate on pieces throughout the semester. Our goal as a magazine is to support artists and writers and help them feel supported and inspired with what they do. 
Our meetings are open to any University of Iowa student on Wednesday's at 6:30pm in Seamans Center Room #3505. During meetings we discuss ideas for writing/art pieces, progress on the current issue of the magazine, submission guidelines/applications for Assistant Editor Positions, and other ideas for newsworthy stories we could cover around Iowa City! In the past we've had members go to concerts or other interesting events around Iowa and write reviews to be featured either online on the Fools website or in our print volumes. 
For more information: https://www.foolsmag.com/
Submission: https://www.foolsmag.com/submit
Contact about joining: https://www.foolsmag.com/contact 
Ed on Campus: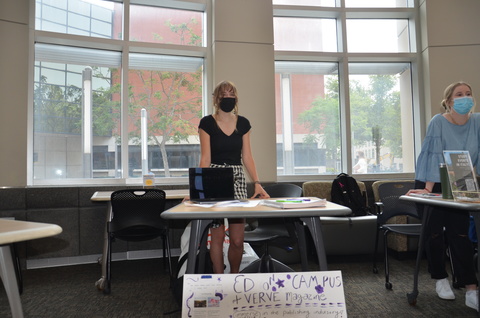 Ed on Campus is the University of Iowa's premiere magazine writing and editing organization! Meetings throughout the semester help build your resume and network with individuals in the industry. Students also have the opportunity to take a field trip to a big-time magazine corporation.
For more information: https://edoncampus.org.uiowa.edu/ 
KRUI: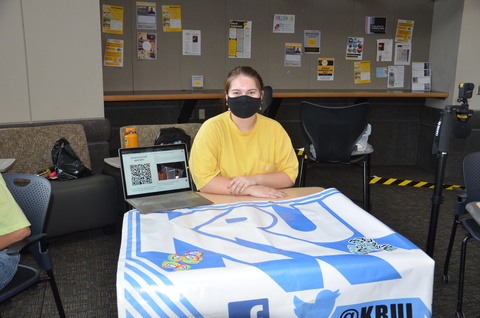 KRUI is the second largest student organization at the University of Iowa. KRUI provides students who are interested in the radio and broadcast industry an opportunity to go beyond the classroom and experience the live atmosphere of broadcasting.
For more information: https://krui.fm/
Join KRUI: https://krui.fm/about/jobs/ 
Earthwords Magazine: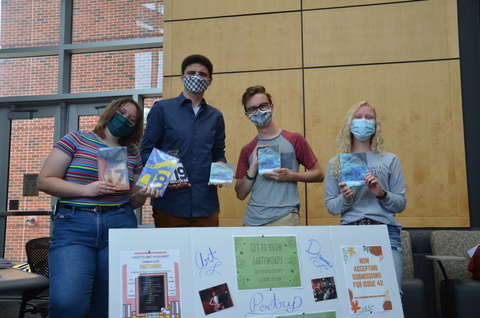 Earthwords: the undergraduate literary review showcases the best literary and artistic endeavors of students attending the University of Iowa, fosters an undergraduate literary community within Iowa City, and provides its staff members with the experience of producing a literary magazine in real time.
For more information: https://earthwordsmag.com/
Contact: https://earthwordsmag.com/contact-us/