What is a Peer Mentor?
Peer Mentors serve to support and encourage student success, specifically new and first or second year students. Peer Mentors help students throughout the academic year through one-on-one and group meetings. Peer Mentors will be a knowledgeable guide for students, someone who can provide access to ideas, study tips, resources and ultimately a role model and advocate!
View Student Center Information and Hours
Responsibilities of a Peer Mentor
Serve as an enthusiastic, positive role model and resource to help students succeed.
Develop and maintain relationships with and provide assistance for students (focus on a smooth transition, acclimation, and a sense of belonging).
Plan / attend various events for students such as career exploration, skills training, and study tips.
Help facilitate and encourage student attendance to the above referenced events.
Meet your Peer Mentors for 2022-2023
Sophia Meador
Hello! My name is Sophia, and I am a third-year majoring in Journalism and Mass Communication and Political Science. Outside of school, I am the Opinions Editor and designer at The Daily Iowan, and I work at the downtown Iowa City Starbucks. Some interests of mine include column writing, investigative research, and design. As a peer mentor, one of the best ways I can assist you is in workshopping your writing. I have experience in both journalistic and nonfiction writing. Additionally, I can help with classes such as Media History and Culture, Media Ethics and Diversity, and Freedom of Expression.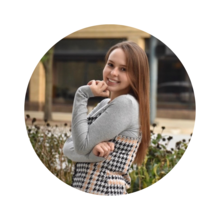 My office hours are: 
Mondays: 5pm - 7:30pm
Tuesdays: 5pm - 7:30pm
Wednesdays: 5pm - 7:30pm
Thursdays: 5pm - 7:30pm
Please stop by, or reach me at sophia-meador@uiowa.edu
Sophia Restiffe-Favoretto
Hi! I'm an international student from Brazil at the University of Iowa. I'm a junior in Journalism Mass Communication, double majoring in Italian. I'm a huge advocate for international students! I'm an International Student Ambassador for the Office of Admissions. So, if you are an international student (or not!) don't hesitate to reach out to me!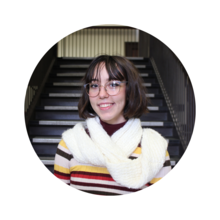 Office hours: 
Mondays 2:30pm to 5:30pm 

Tuesdays 12:30pm to 2pm and 3:30pm to 5pm

Thursdays 12:30pm to 2pm and 3:30pm to 5pm 
Email: sophia-restiffefavoretto@uiowa.edu 
Rin Swann
Hi, everyone! My name is Rin, and I am a fourth-year double majoring in Journalism and Mass Communication and English and Creative Writing. Outside of journalism, I am the vice president of the English Honors Society, Alpha Tau Iota, and I have experience working with the Daily Iowan. My areas of interest include feature and magazine writing and creative writing. As a peer mentor, one of the major ways I can help is by reviewing your class essays and projects. If you ever have questions on how to formulate a journalistic story or you want to talk about the intersection between English and journalism, I'm always willing to help!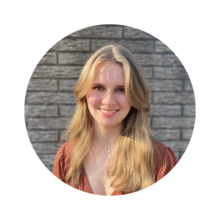 My office hours are: 
Mondays 9:30am to 1:30pm

Tuesdays 2pm to 3:30pm

Wednesdays 11:30am to 5:30pm

Thursdays

2pm to 3:30pm

Fridays 11am - 1pm
Email: corinne-swann@uiowa.edu 
Josie Taylor
Hi everyone! My name is Josie and I am a senior. I'm majoring in Journalism and Mass Communication, and I'm getting a Writing Certificate. Outside of school, I am an editor for Her Campus at Iowa, a women's magazine at UI, and I work as a library assistant in the libraries in UIHC. I have a lot of experience with writing and editing and some experience with video, audio and photography. As a peer mentor, I want to help you in any way I can. If you need class work help or just need someone to talk to, stop by my office hours!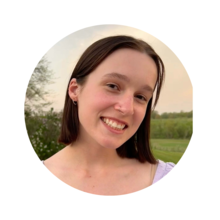 You can find me in the student center:
Tuesdays 2pm to 6pm

Wednesdays 2:30pm to 6pm 

 
Thursdays 5:30pm to 7:30pm
Feel free to reach out through email at josie-taylor@uiowa.edu