What jobs could I have?
Podcaster
Video producer
Documentary filmmaker
Social media content creator
Which track(s) should I follow?
Multimedia Production and Design
Which second area of study should I consider?
Cinema
Screenwriting Arts
What else can I get involved in?
DITV
Coralville Media Collaborative
Student Video Production
Online News Association
Multimedia internships on and off campus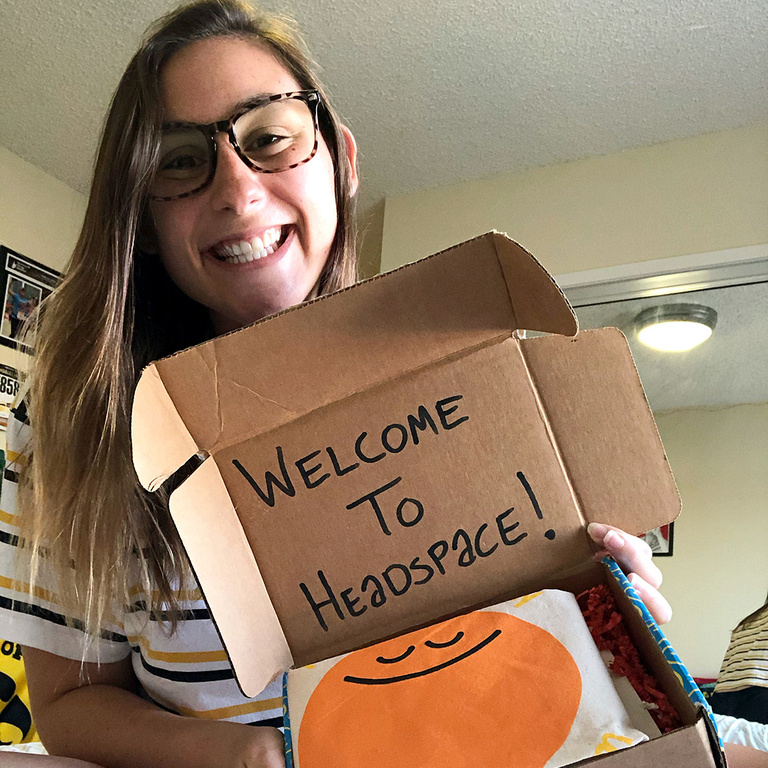 Engagement Coordinator, Headspace
Los Angeles, California (East Hollywood)
Second Area of Study: Spanish
"I love everything about my job at Headspace. Headspace's mission is to improve the health and happiness of the world, one step and breath at a time. We are known for our brand, which is the floating orange dot, and you can find us on the app store, or even on Netflix! Improving mental health is at the center of our jobs at Headspace, and currently I work on the post-sales side as an Engagement Coordinator within the Headspace for Work segment of the company. Every day I get the opportunity to talk directly to our partners to help inspire other people to take care of their mental health. While mindfulness and meditation are what our roots are based in, we have expanded into much more than that. I absolutely love being able to directly speak to companies about what their employees are experiencing right now, especially in this ever changing time, and being there to actively listen to them, and support their needs. My departments educates various Headspace members on how mindfulness and meditation can help support them in their own journeys with stress, movement, change and anxiety, focus, sleep, mindful eating, and so many other topics. We help and inspire people every day, and I am so grateful and thankful to be a part of Headspace. We are able to help folks in a time when they truly need support, and be there to curiously learn with them. Being human is hard and it's important that we are able to take a step back and realize we are all going through this human experience together. I'm so proud to work for a company that is on a journey to normalize mental health and support communities all around the globe."