Thursday, October 28, 2021
Getting students out of the classroom and involved in real-world community projects allows the curriculum to live and breathe. This has been the focus of Professor Frank Durham's Strategic Communication Writing class throughout the course of the semester. On October 2nd, students in the course took a field trip to a local non-profit organization in Coralville. Houses Into Homes (H2H) looks to provide household furnishings to families and individuals in the Iowa City Community School District.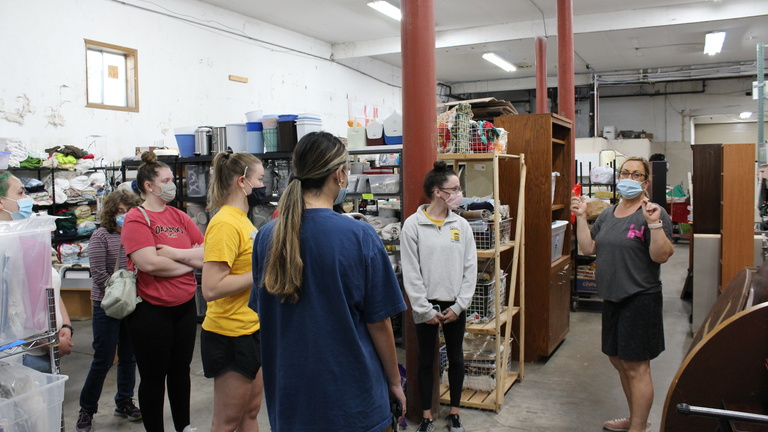 Throughout the semester, students in the course have been working closely with co-founders Lucy Barker and Salina McCarty to create a public relations plan for the organization. Houses into Homes intends to create an experience in which both the volunteers and the recipients feel respected. 
The class is a part of a new service project that connects University of Iowa School of Journalism courses with different non-profit organizations in Coralville. This partnership is meant to encourage ethical service learning within the Journalism school, as well as provide students with real-world opportunities to showcase their writing and skills.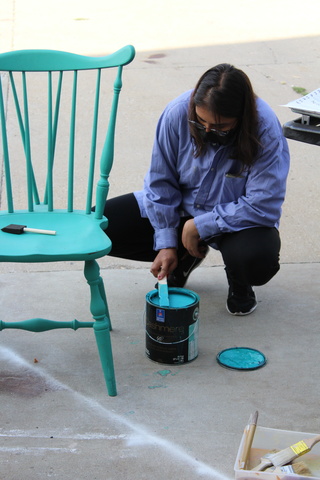 While at the Houses into Homes warehouse, students were split into groups and asked to complete various tasks. A few students helped refurbish and repaint some donated furniture in order to make it more comfortable and attractive for the recipients. Other students were given lists that explained which pieces of furniture were needed for each house and worked to find the perfect piece in the warehouse.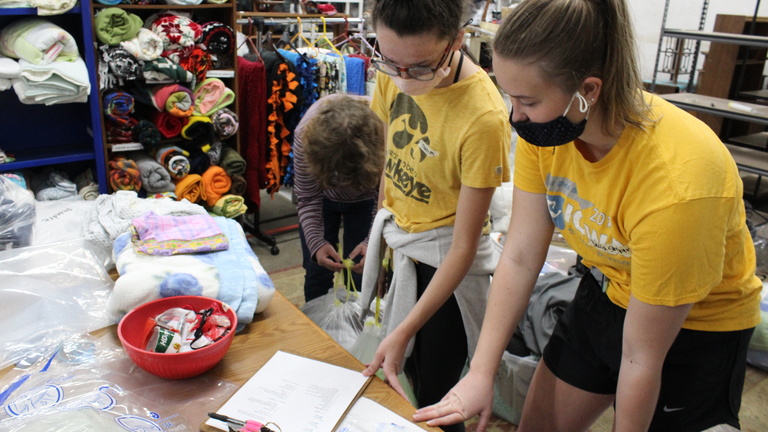 While on the field trip, students also had the opportunity to deliver the furniture to one of the houses. Students worked together to unload pieces from the truck and place them in the right place in the client's home. 
For the remainder of the semester, students will continue to work with the organization to produce video advertisements and other public relations materials and receive feedback from both Barker and McCarty during an in-class presentation.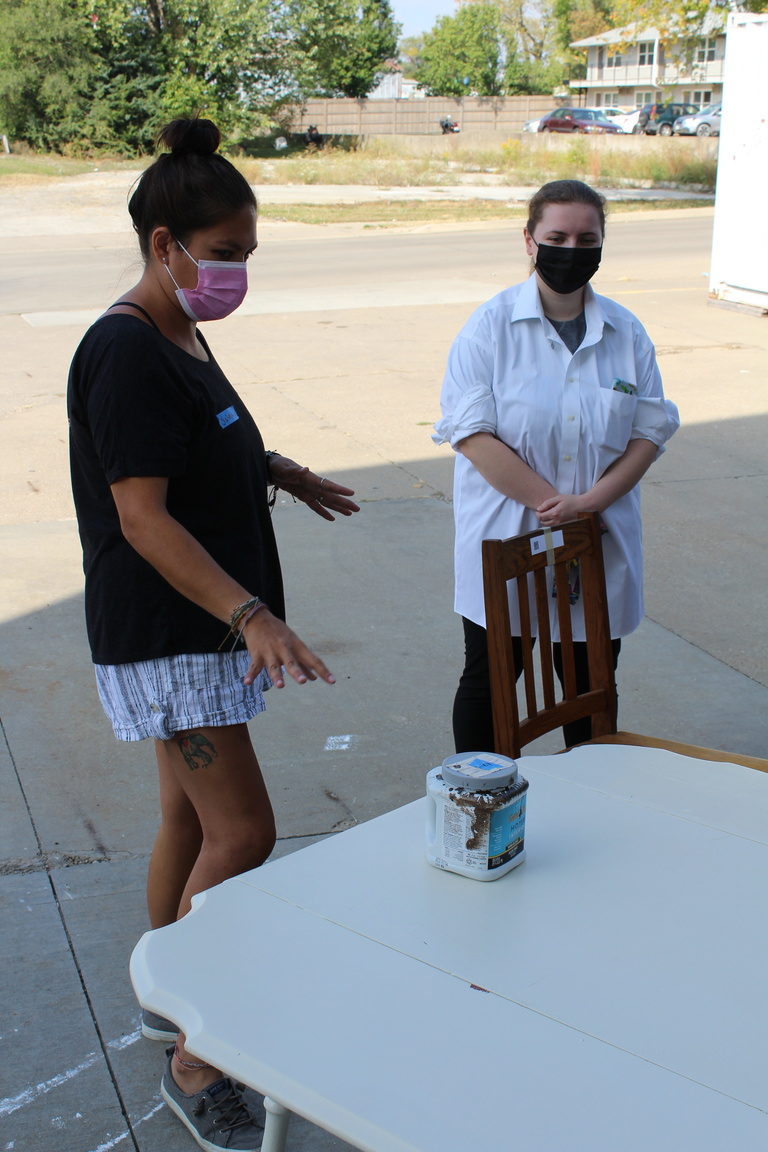 Houses Into Homes is always seeking volunteers as they continue to expand their organization.
For more information on Houses Into Homes, or to find out how to volunteer, visit their website here. 
Article written by Current SJMC Student Molly Manion
Photos taken by Current SJMC Student James Dykeman