Wednesday, September 15, 2021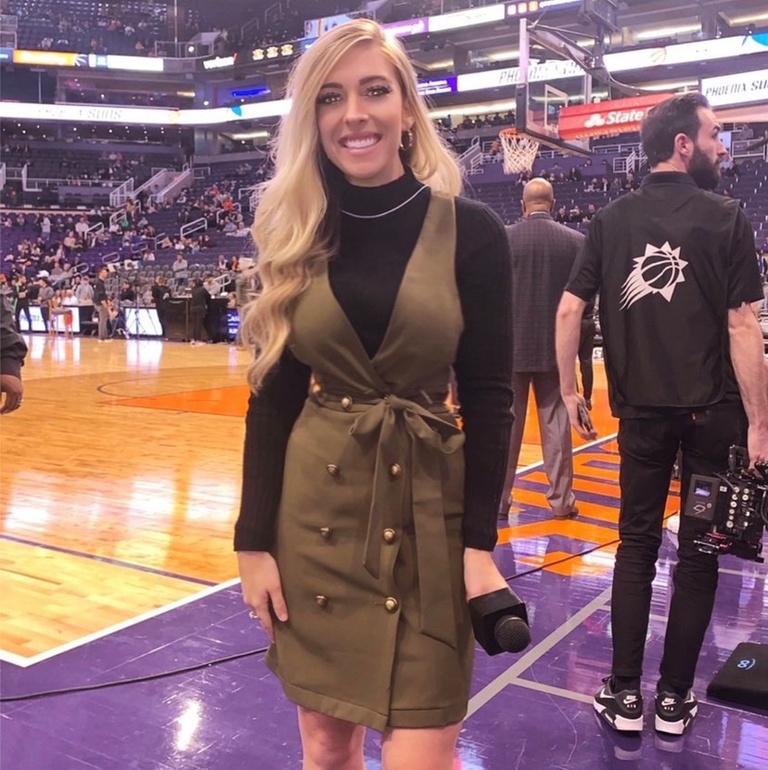 Taylor Mathis graduated from the School of Journalism and Mass Communication in 2015, earning her bachelor's degree in Journalism and Sports Studies. Since then, Mathis has used skills and connections forged at Iowa to help her in several different career paths. 
Just after obtaining her degree, Mathis accepted a position at a news station in Kearney, Nebraska. She was shooting and editing her own material, which is similar to what she did in her role at the Daily Iowan Television (DITV) and in her journalism classes. She landed this role by applying to any position related to her field to see where she could begin obtaining experience. Mathis credited SJMC Professor Charles Munro for being a significant help in her job search. 

"My first job out of college was very similar to my job at DITV because I was still in a small market there covering local high school and college sports. So, the transition was pretty easy for me," Mathis said. 
 In April 2021, she was hired by BetKarma.com, a sports betting company, as a Digital and Social Media Reporter. Mathis also works with different companies regarding player props and betting on different games. "The space of sports betting is really growing fast right now. I am really enjoying this new twist!" Mathis said. 
Although her career path has changed a few times, she has always had a passion for sports and sports news. "I enjoy it because I can not only pay attention and watch a team that I love, but through sports news I can really learn more about their players besides just their stats," Mathis said. "I love learning more about their lives and lifestyles as well." 
In addition to her day job, Mathis co-hosts a weekly podcast called "Brunch and Ball" with fellow SJMC Alumni Kimberly Bates. She interviews athletes from different sports on their careers, what's happening in the world of sports, their personal and dating lives, and what it's like to date in a social media-dominated world as an athlete.
Mathis encourages current SJMC students to reach out to her if they have questions about sports betting careers. 
This article was written by current student Molly Manion.